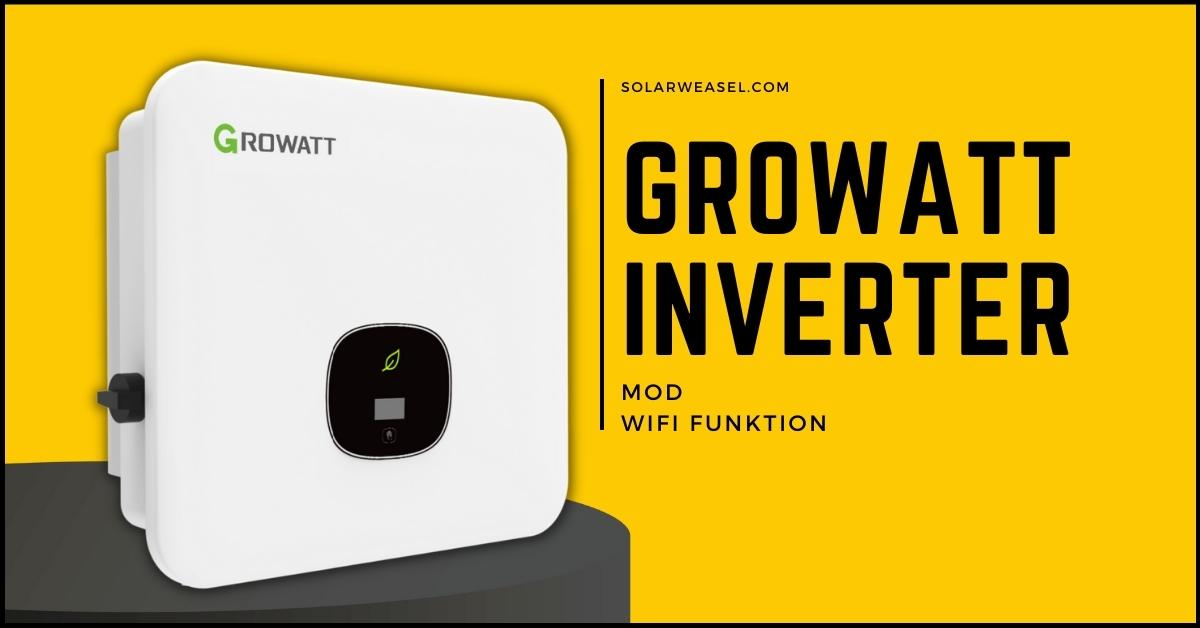 Founded in 2010, Growatt is a global leader in intelligent energy solutions. The company offers an extensive portfolio of products and solutions, including PV inverters, energy storage systems, EV chargers and intelligent energy management solutions. According to IHS Markit, Growatt is the world's number 1 supplier of residential inverters.
In the solar inverter, all operating data is recorded, such as the amount of electricity currently generated. The self-consumption and the feed-in are also offset against each other, which allows the amount of compensation to be weighed up. With modern inverters, it is also possible to retrieve the data worldwide via an Internet connection, which gives the consumer an overview of the status of the solar system at any time. Through a good tuning of the solar system via the inverter, it is possible to achieve the maximum efficiency to increase the actual yield. Since safety plays a very important role, an inverter also protects in the event of an overload of the power grid. Thus, in the event of a malfunction, the entire photovoltaic system is disconnected directly from its own power grid, not only to ensure physical integrity, but also to protect the expensive equipment that is connected to the power grid. In the case of grid-dependent or on-grid systems, an inverter also ensures immediate switchover to emergency power in the event of a power failure. This ensures that consumers can continue to use their important equipment, such as surveillance cameras

Growatt inverters are becoming more and more popular among consumers, because despite the lower prices compared to other manufacturers, no compromises have to be made. Thus, Growatt inverters often have a higher efficiency (up to 98.4%), than more expensive models from other well-known manufacturers. But not only the price, also the function of the inverter is highly praised by many consumers. So it is possible to equip the inverter with a Wlan stick, for example, to monitor the input power and output power conveniently via smartphone. In addition, remote maintenance can be carried out via the Wlan interface. The user-friendliness also has a high priority, because all Growatt inverters are certified according to international standards, which makes it possible to use them for all common solar systems. In fact, every Growatt inverter comes with a five-year warranty that covers all spare parts and labor, eliminating the need for consumers to worry about high additional costs. The warranty process is always described by customers as straightforward and quick, which is another plus point. Of course, design also plays an important role. Here, the Growatt company has been highly praised by many critics for its unique inverters, and the product design has been dubbed modern and flawless. Finally, Growatt inverters are known for their reliability, ease of use, and also durability, and are chosen by many consumers as an alternative to higher priced competing products.


The Growatt MOD series inverters supports your household in increasing your self-consumption of solar energy.
This inverter ensures professional operation of all PV systems. With 2 MPPT inputs and a maximum input power between 10,000/15,000 watts (depending on model)
It is ideal for small and large solar systems. These will support the optimal performance of the device. The inverter is suitable for all solar module types and can also be easily integrated into existing systems.